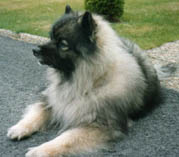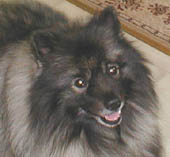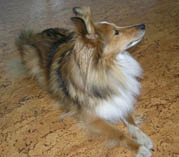 ETT URVAL AV MINA HUNDVYKORT
(SOME OF MY DOGPOSTCARDS)
I start collecting in February 2008 and I have more than 7400 wonderful dogpostcards (both new and used).
We have had 2 lovely Keeshonds (both male) and a little Sheltiegirl (sobel). When I was a teenager I had a Sheltie (tricolor; male).
But the dog who did make me LOVE dogs was my grandparents Miniature Poodle (male), back in 1964.
But, I didn't start collecting dogpostcards then, I'm afraid!
Breeds: A-C, D-F, G-I, J-L, M-O, P-S, T-VW, Y-Ö, OLDER. ÅKE WINTZELL, MORE IS COMING!
Wanted: I don't collect painted dogs or dogs in human clothes! I like all other postcards of dogs - but my favorite breeds are Keeshond and Shetland Sheepdog (Sheltie).
Trade: Yes, I love to trade! I have a lot of duplicates to trade with. Only new. My mailaddress: carin.widback@telia.com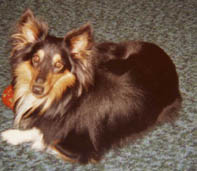 Uppdaterad 2021-12-22